SIGNAL is less than a week away and while you've heard a lot about our speakers and sessions, why developers and marketers should come, but today we want to pull back the curtain and let you know of some other surprises we've got in store.
Explore the IoT Smart City
Discover how Twilio is powering the next generation of cities at the interactive Twilio IoT Smart City. Step into the world of tomorrow and see live interactive demos from our customers that are changing urban lives. The IoT Smart City will be located in the Community Expo Tuesday and Wednesday. Admission is free with a paid registration or a free Keynote ticket.
Play SIGNAL Bingo and win in the Community Hall
We have more than 30 sponsors who are excited to meet with you in our Community Hall and we've created SIGNAL Bingo for you to meet them, get a demo, and be eligible to win some great prizes. Pick your SIGNAL Bingo card, head to the Community Hall and collect stamps from our sponsors, and turn your card in at the Passport Program table before the afternoon brean on Day 1 or Day 2 to be entered to win. Prizes include an Oculus Quest, AirPods, and tickets to attend SIGNAL 2020.
Get a sneak peek at TwilioQuest 3 during Superclass
Get a sneak peek at the next iteration of TwilioQuest at Superclass. With TwilioQuest, you can learn to code and lead your intrepid crew on a mission to save The Cloud. Whether you've been writing code for decades or you just started a bootcamp, you can come to Superclass to level up your development skills. You'll learn how to get up and running at scale with guidance and support from our experts. Get Superclass tickets now.

Build Your Own Twilio Hero
Be the hero of your SIGNAL experience by customizing your avatar before you arrive at the conference. Build your Hero before you come to the show to make the most of your on-site experience! Create yours today using the Klik app or on the SIGNAL website.
End SIGNAL with a $BASH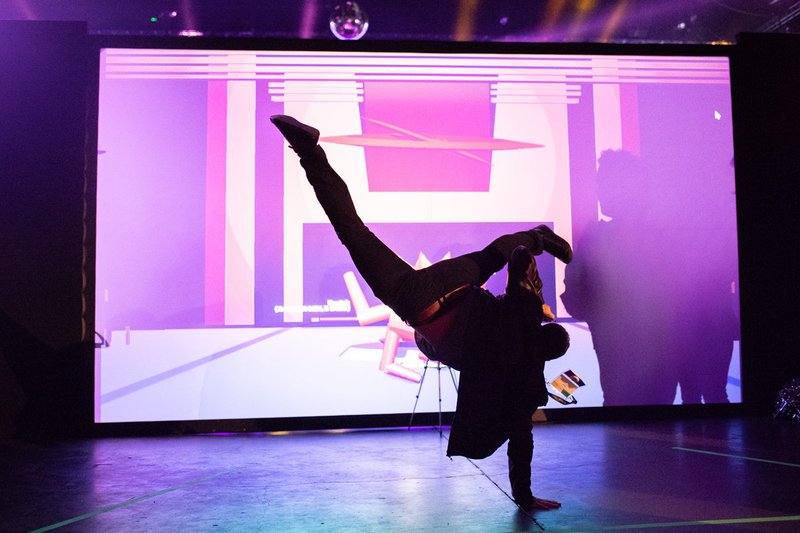 Every year we kick off SIGNAL with a bang and end it with a $BASH. $BASH isn't your typical "after party," in fact, last year's experience was named by AdAge as, "Disneyland for developers," and was named one of their 2019 Best of Experiential. Don't take their word for it, join us for this year's interactive experience featuring immersive environments, food, drinks, and a concert featuring Macklemore. Check out highlights from last year here.
So, if you haven't already, get your ticket to join us now. All registrations include access to all of our keynotes, sessions, Community Hall, and $BASH. We also have a free Keynote Pass available that will get you in to our morning sessions and the Community Hall. If you can't make the trip, we invite you to join us online at 10 AM PT on Tuesday and Wednesday for a livestream of our keynote on Twilio.com and follow us on Twitch throughout the day for interviews, behind-the-scenes exclusive, live demos and more.
We can't wait to see you!
Source: Twilio